Marker posts show the way to follow, in theory. In practice, these markers are quite far apart and can be difficult to spot in the mist. I ended up going much further west than intended and then followed the coastline until I recovered the route.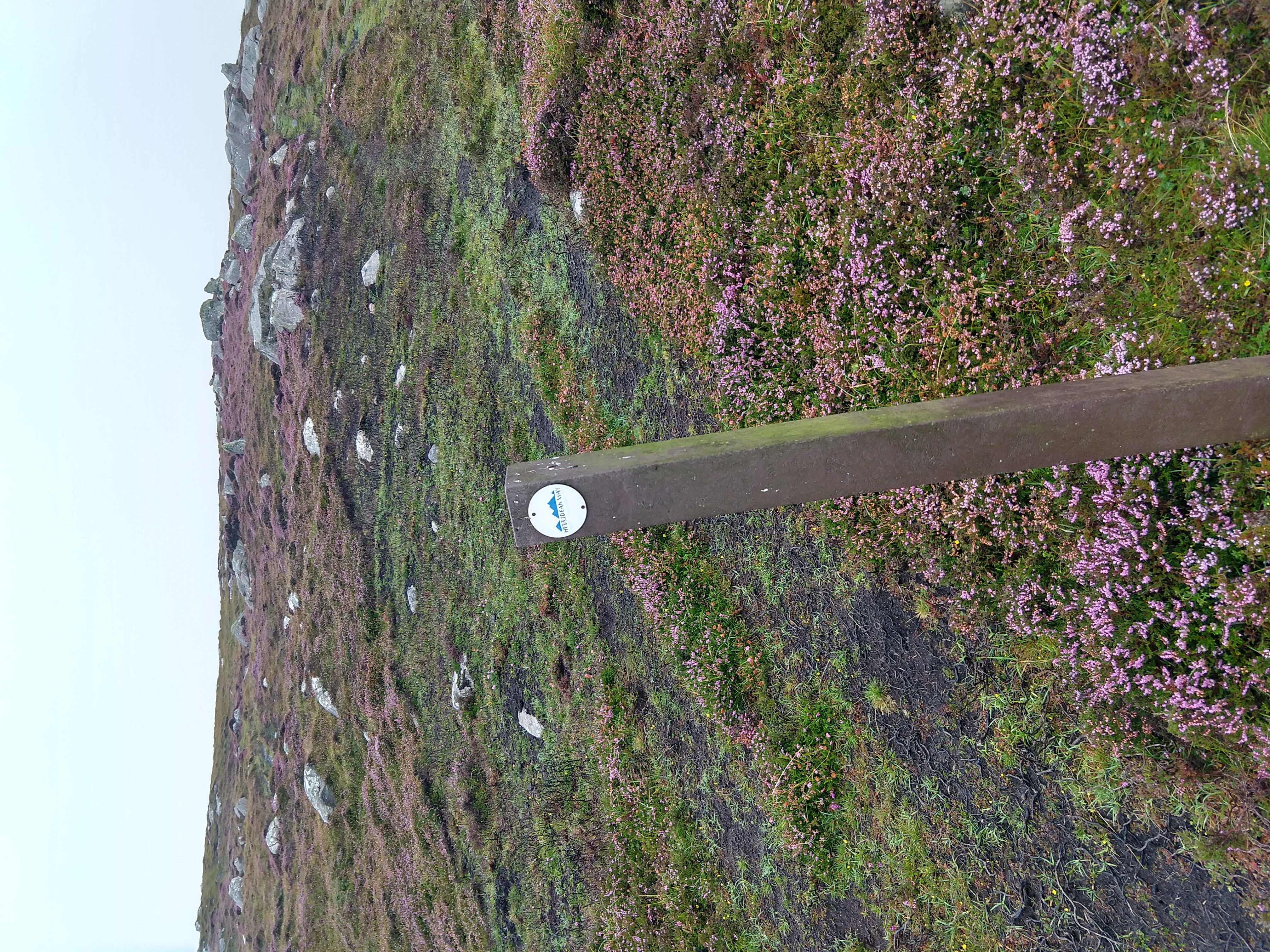 Some pleasant views back towards Vatersay, and the uninhabited Bishop's Isles.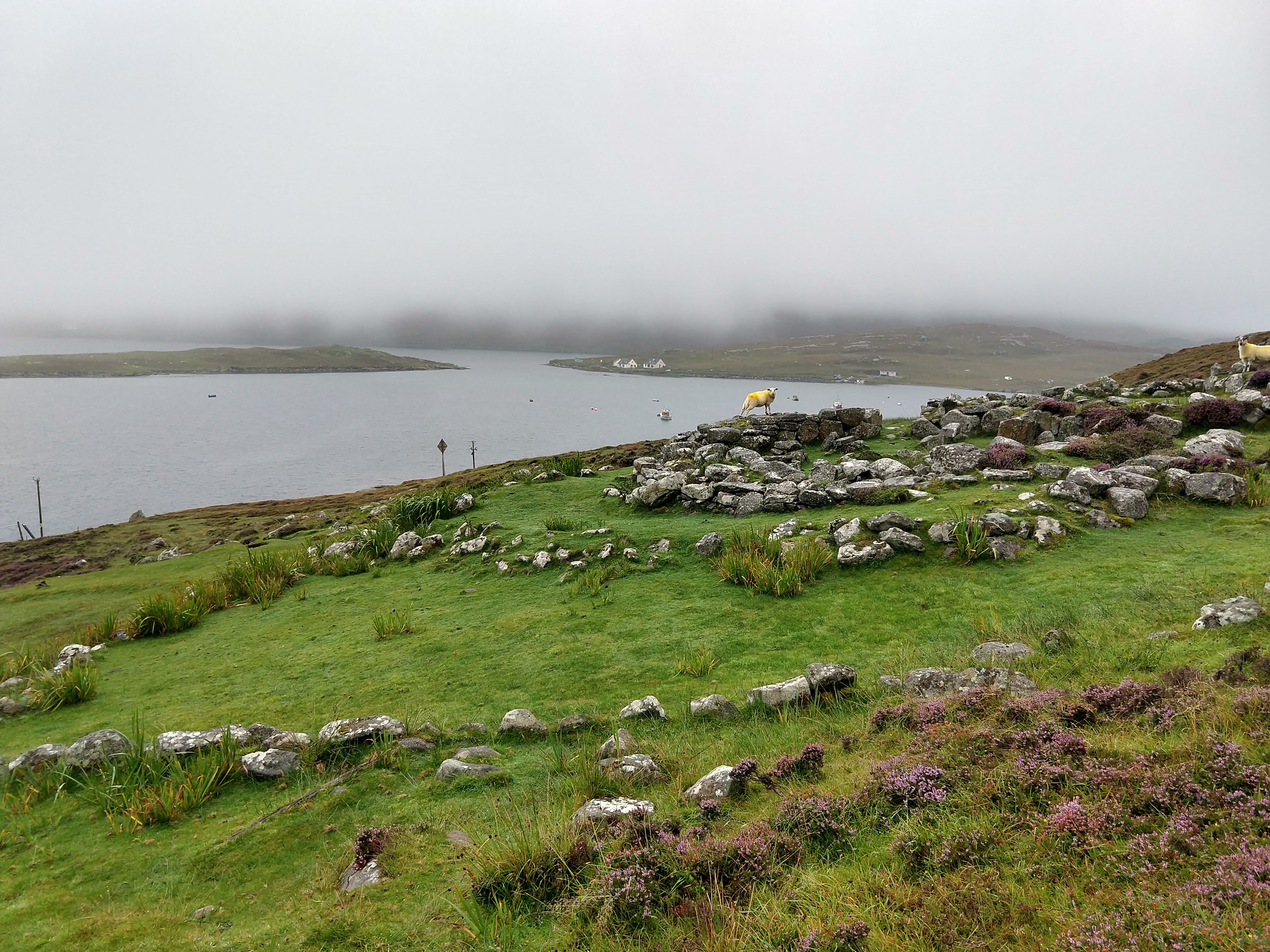 The Iron Age fortress site of Dun Bàn, jutting out into the ocean, was a great place to stop for a drink and snack.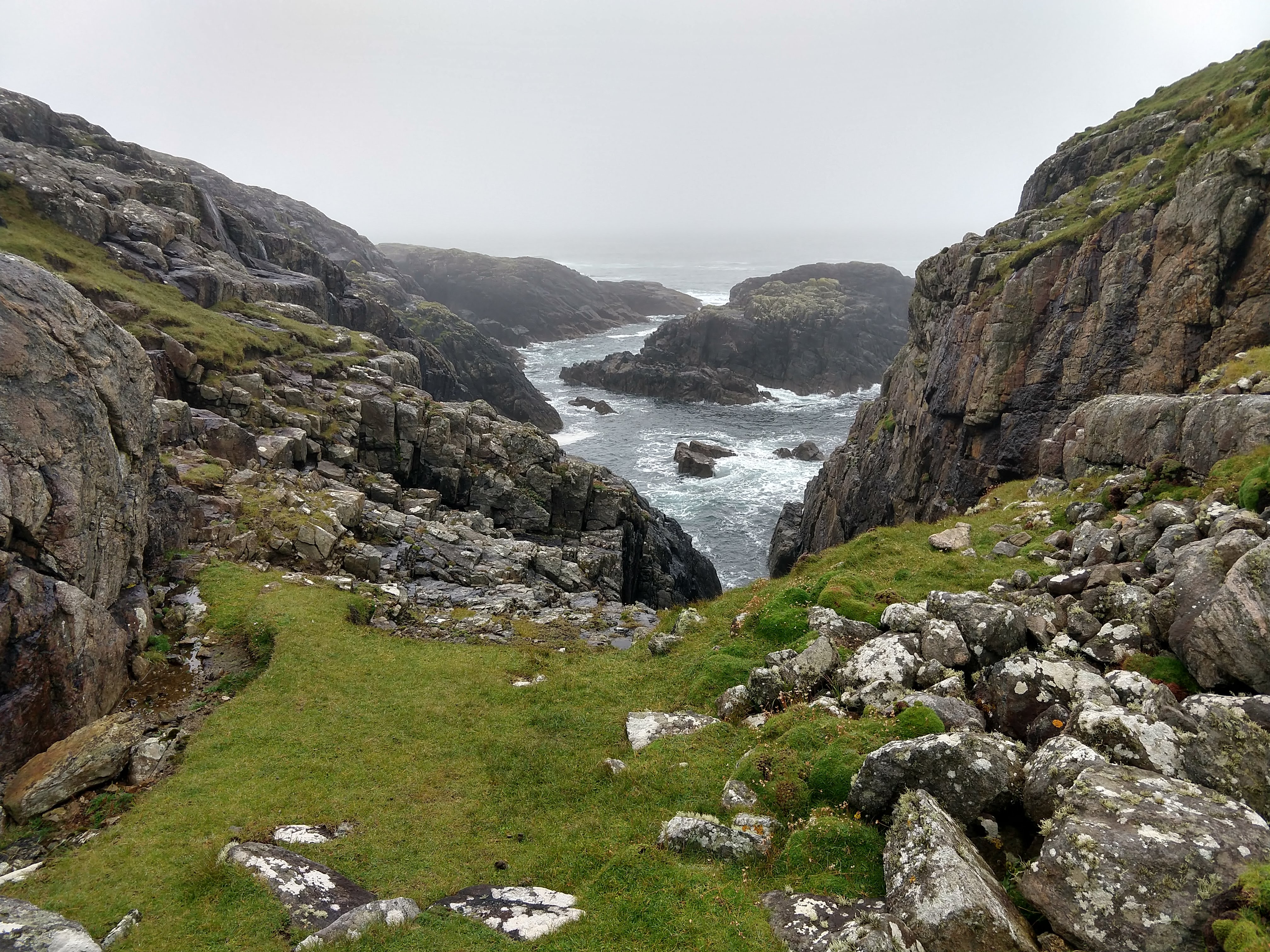 A nice statue outside the ferry terminal (which has a cafe selling hot drinks, snacks, sandwiches etc. and a waiting room.)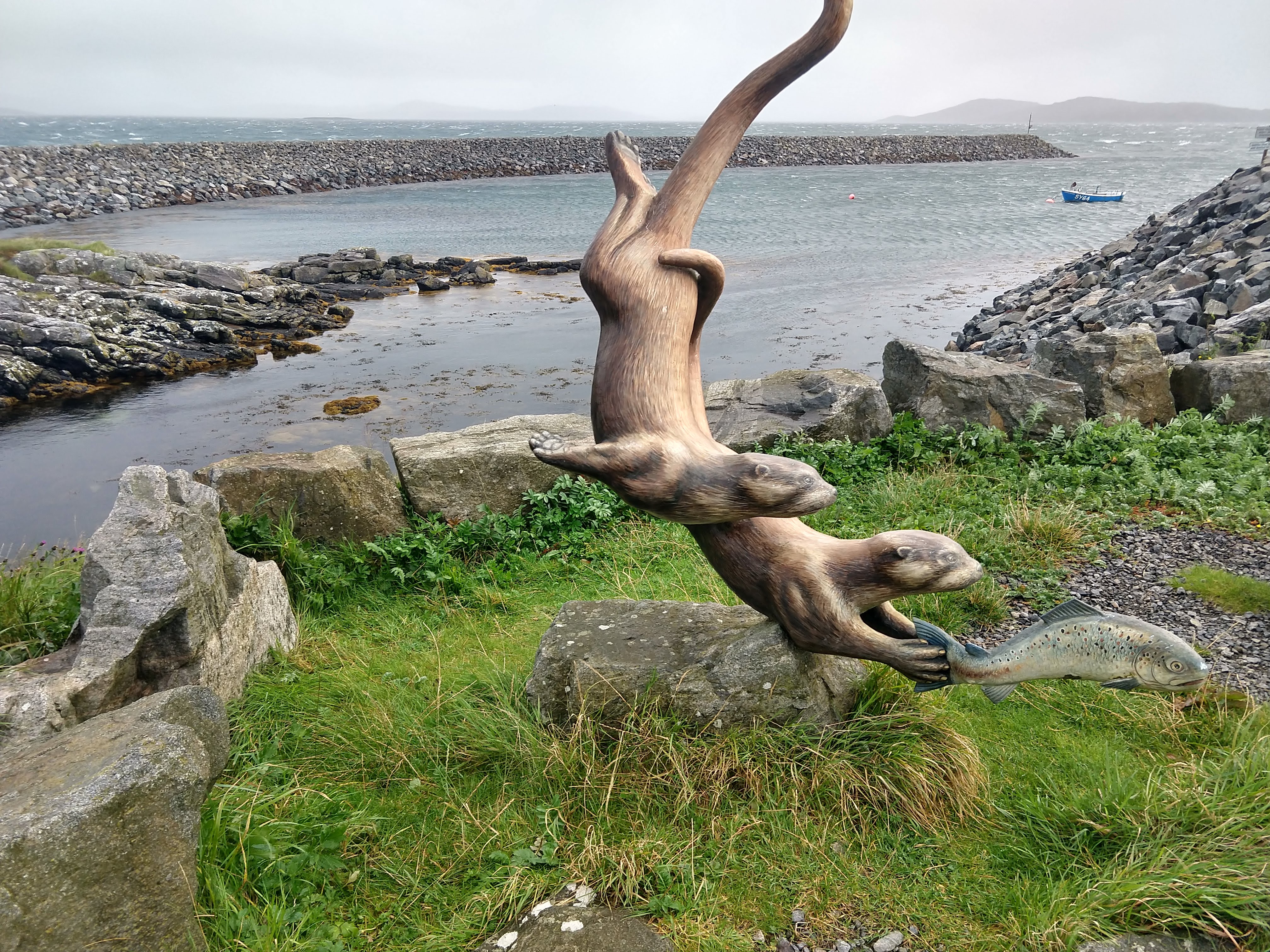 Go Back to the main Hebrides page here.