The ultra starts at 8am on Sunday and there is a free ceilidh that evening, although not everyone was in a state to dance.
The Scottish weather played its full part in the actual Ultra. We had over 12cm of rain over the weekend, which made camping interesting. The BBC headline read 'Sunshine isle drenched by month's worth of rain''. The wind was so strong at the start that it was impossible to hear the race briefing over the loudspeaker and even the piper was struggling. We set off into gale force winds and driving rain. I think a full day of that would have been very difficult. Only around half of the list of entries appear to have finished, and I suspect the weather was responsible for many of the DNS/ DNF.
Piper at the start.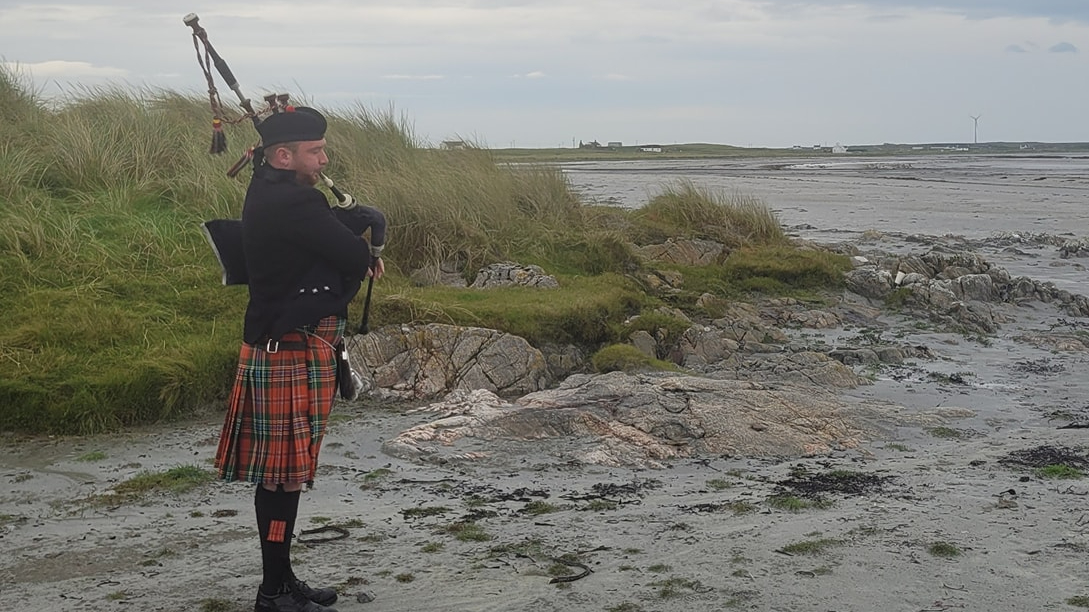 After a couple of hours, though, the sun appeared, it got warm, and some people have been posting quite funny pictures of tan lines on Facebook.
The 35 mile course sticks to the edge of the island as much as possible. There are 14 beaches to run across, mostly silver sand, but some shingle sections. In many places there are small streams to wade through. Between the beaches, there are sections of slippery rocks to clamber over, heathery bog to pick your way through, some short steep hills, but also easier sections on grass and road. Not as flat as you might expect, but certainly not a hilly course. I did manage to mis-step and go knee deep in muddy bog at one point.
Not just sandy beaches, shingle too.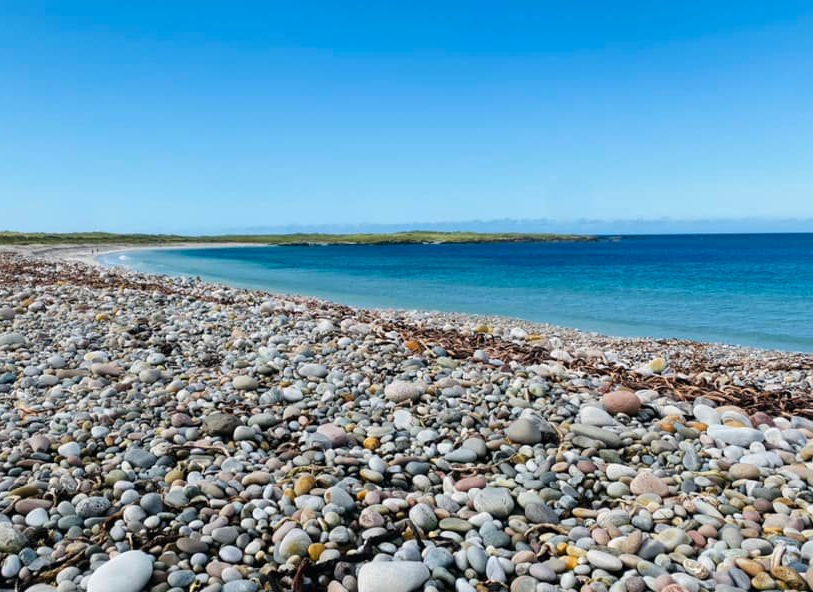 Lots of seabirds.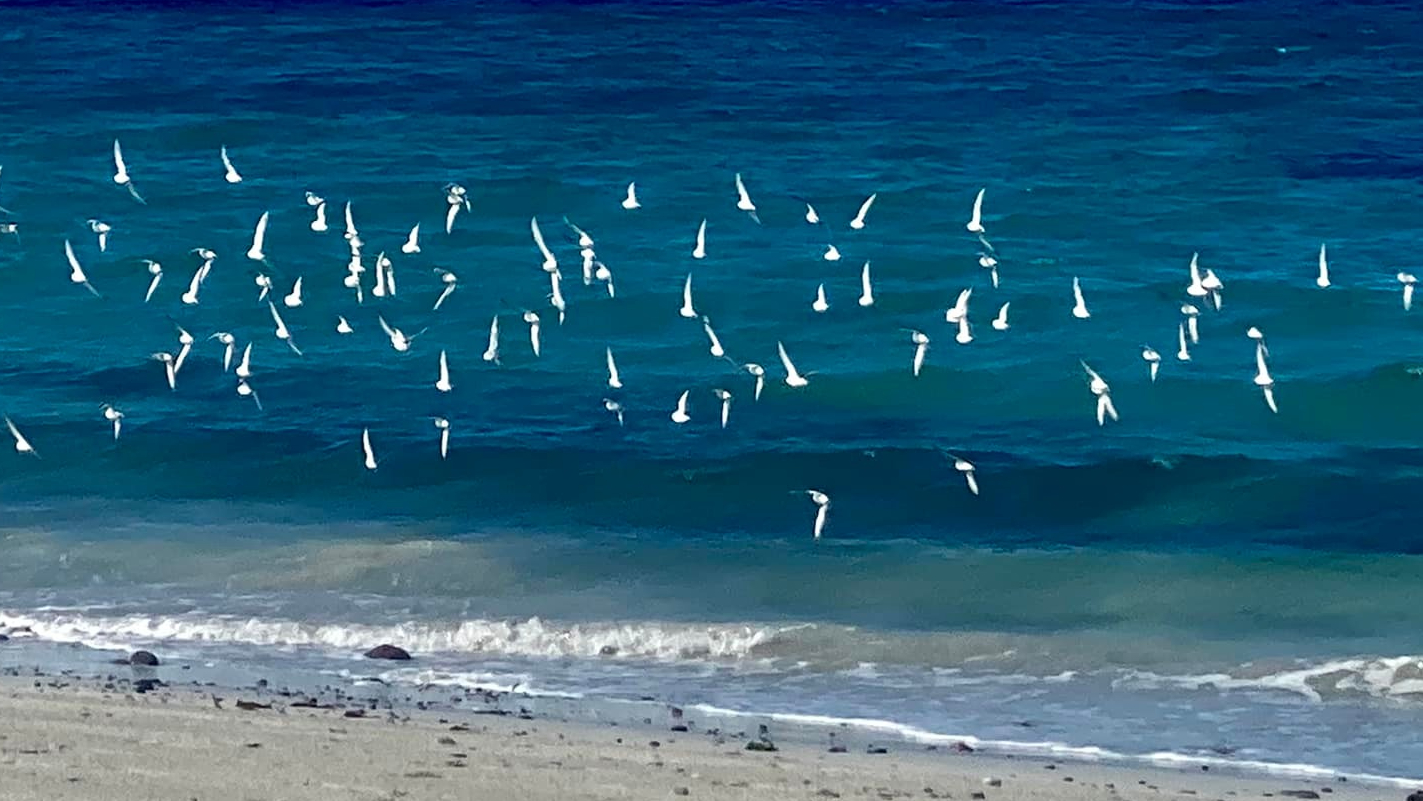 One of the few hills on the course (and not particularly high) - "I love hills!"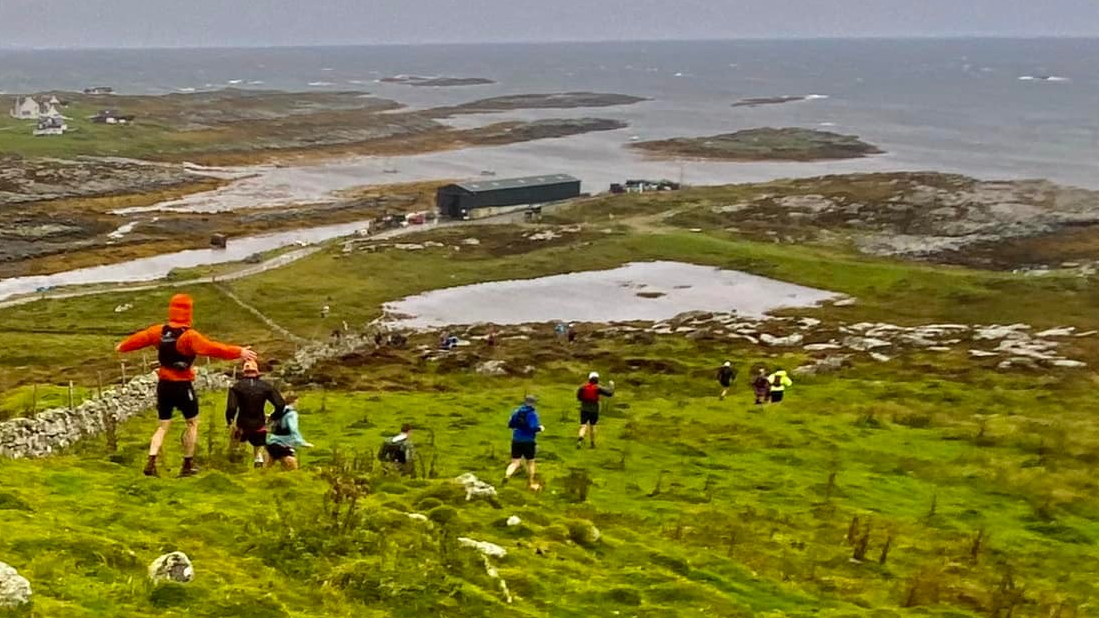 Streams to wade through.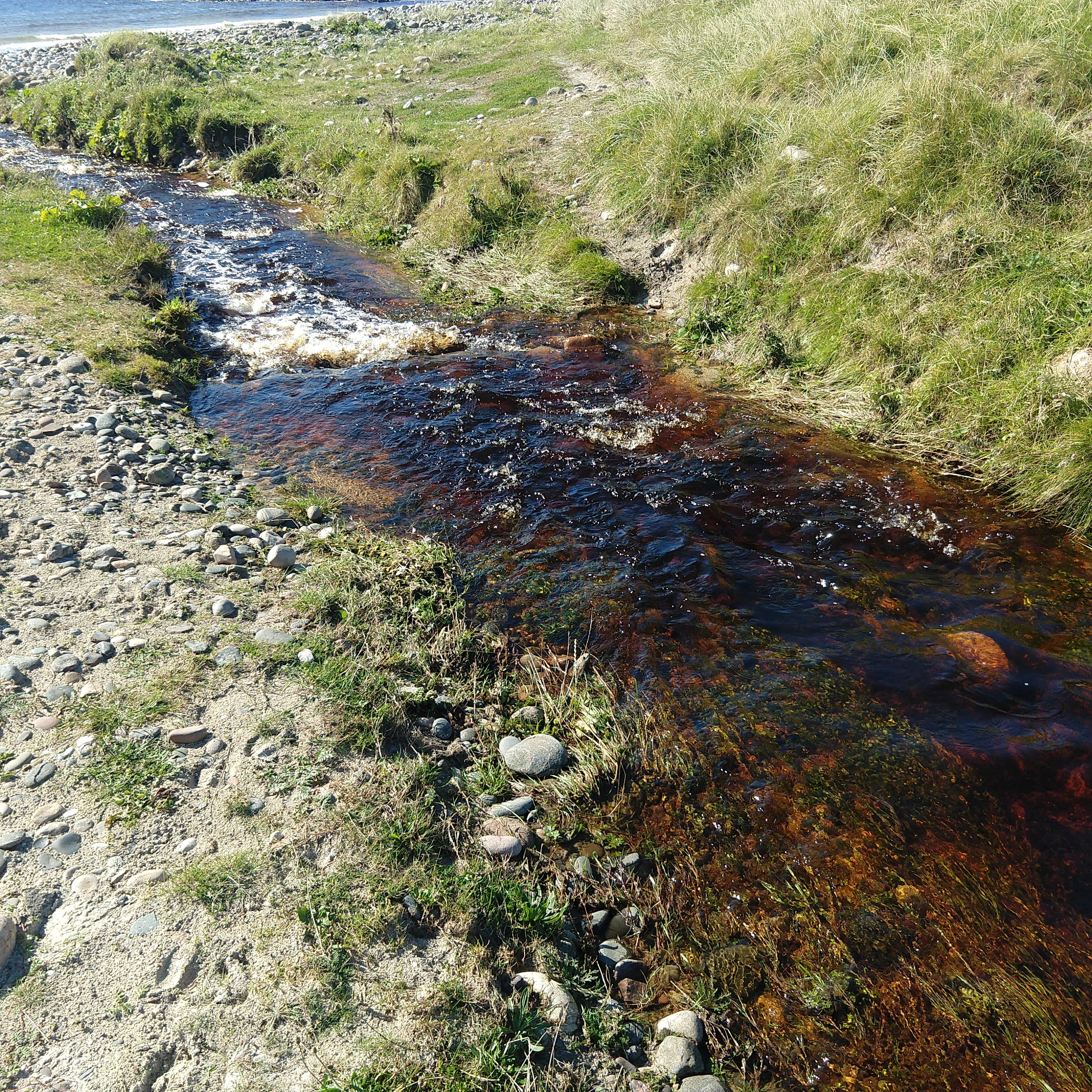 Everywhere was looking beautiful in the sun, of course, but some particular highlights for me were waiting for the flock of sheep that decided to cross the stream of runners, the seals watching us go by, the various standing stones and archaeological sites we passed and the chap playing guitar about 40km in - he must have been out for hours.
Sheep on the course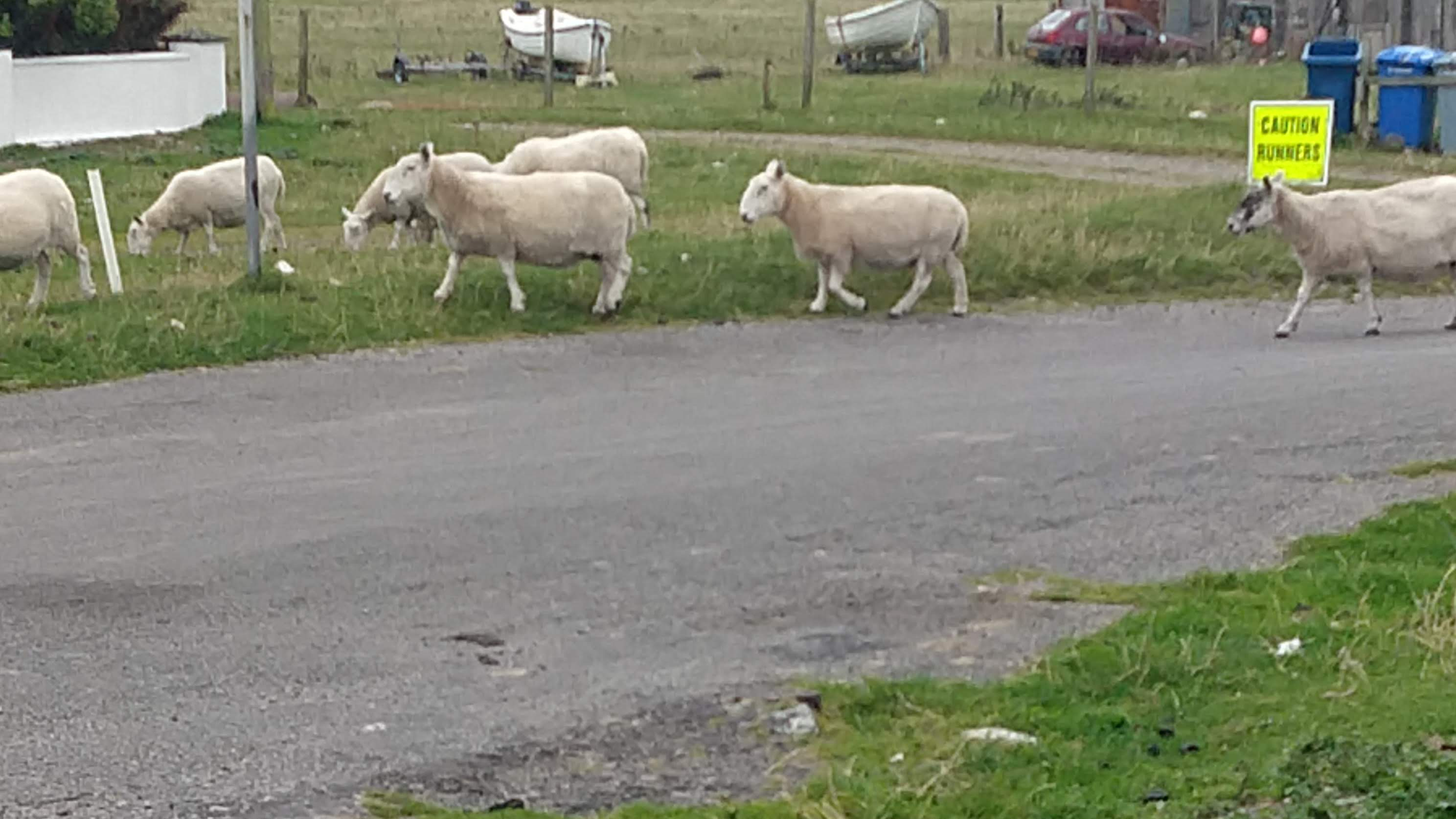 Leave only footprints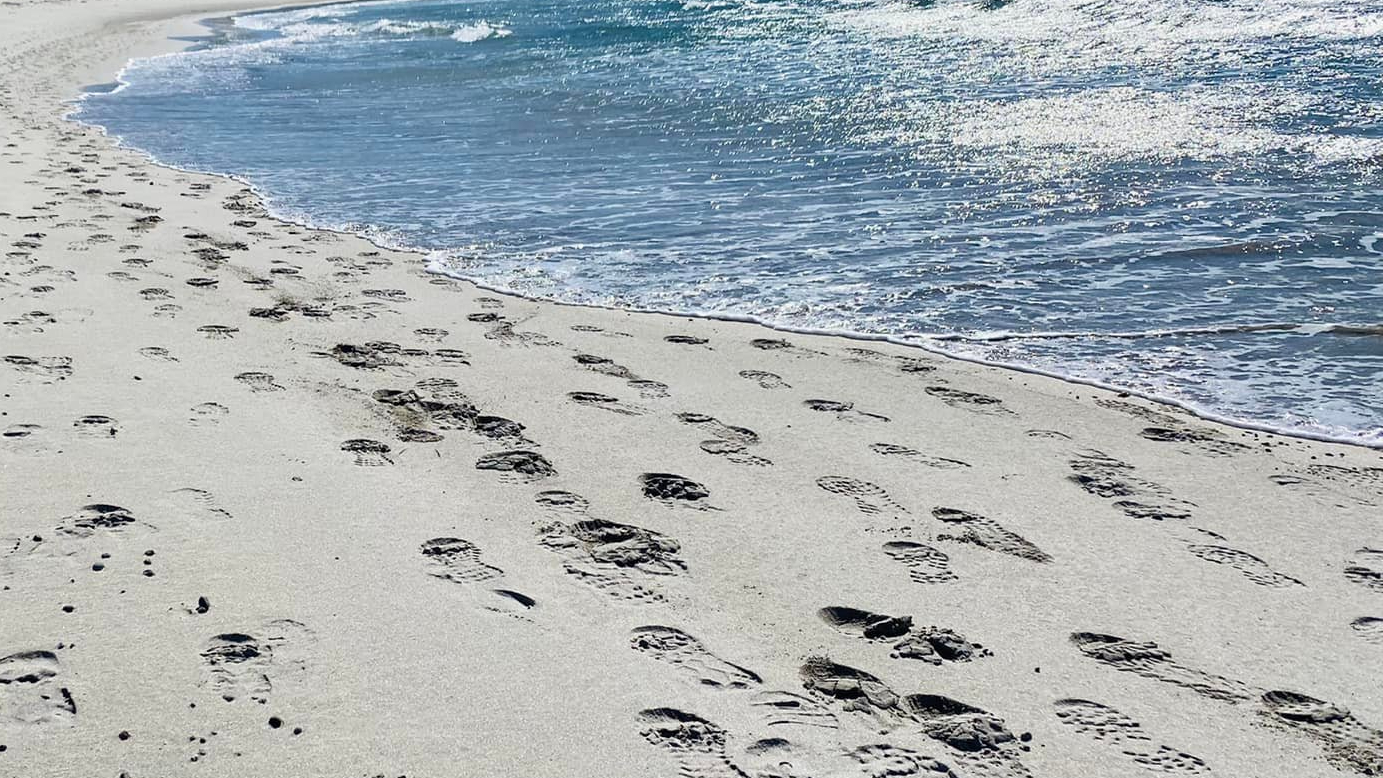 Signage was excellent - never any danger of getting lost.