One of Vatersay's several sandy beaches.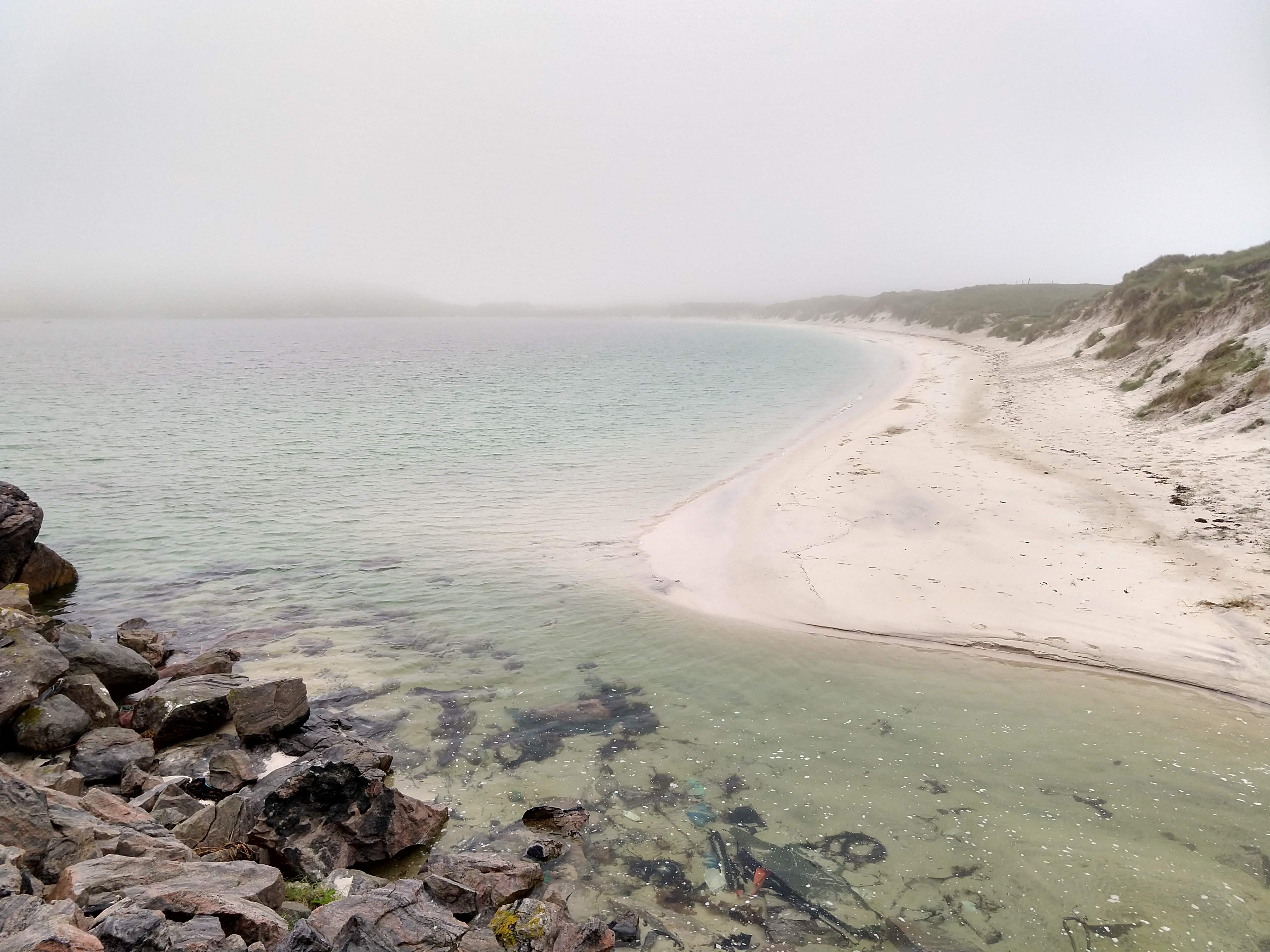 The remains of the Catalina flying boat which crashed here during a 1944 RAF training exercise, part of a memorial to those who died. Further information can be found on Atlas Obscura, here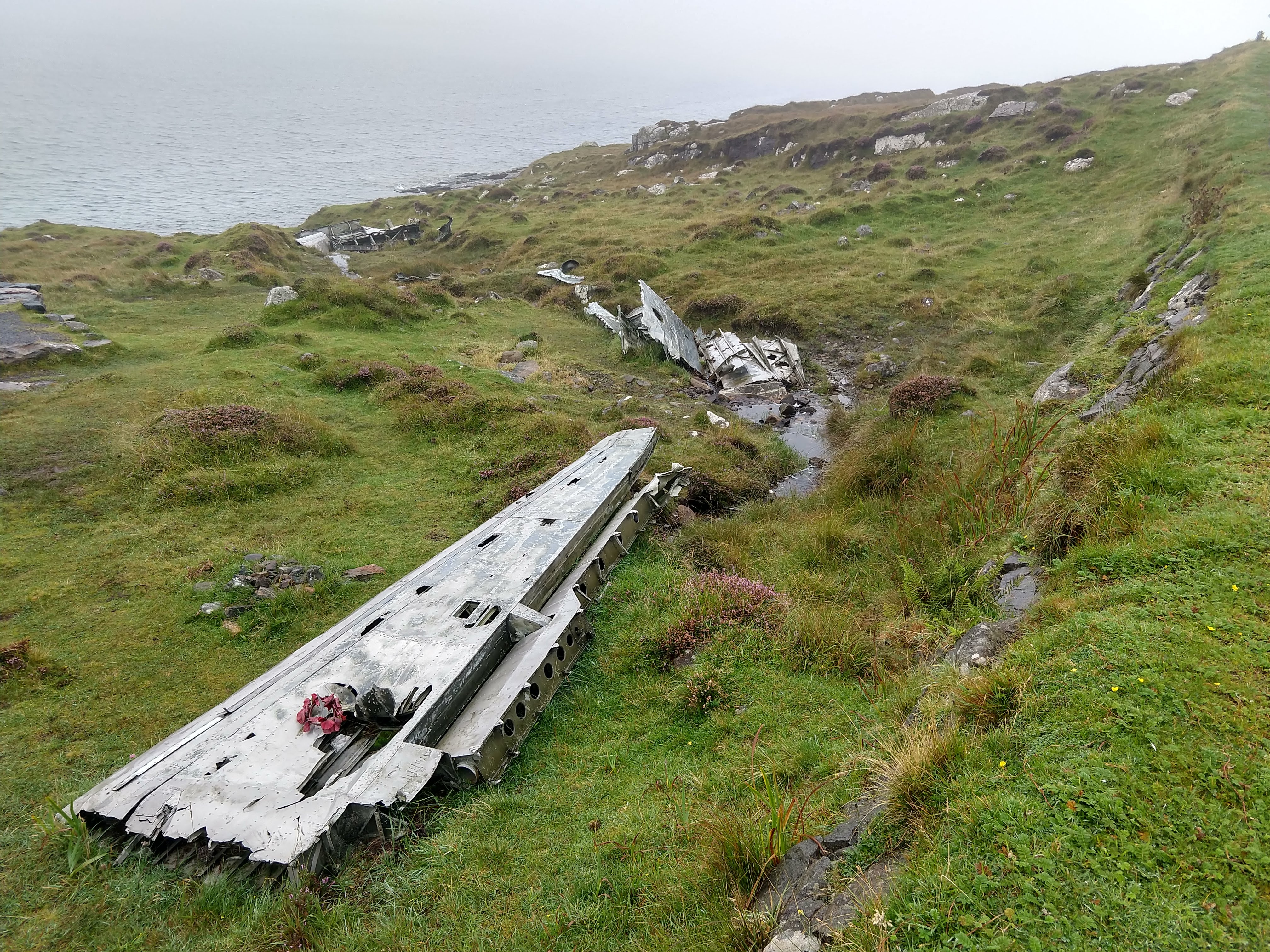 Although it was sunny on Vatersay, there was a lot of cloud and mist about over on Barra.
The short causeway over to Barra, allowing vehicles (and people) to pass between the islands without the use of boats. It's probable that the island would've been abandoned without this.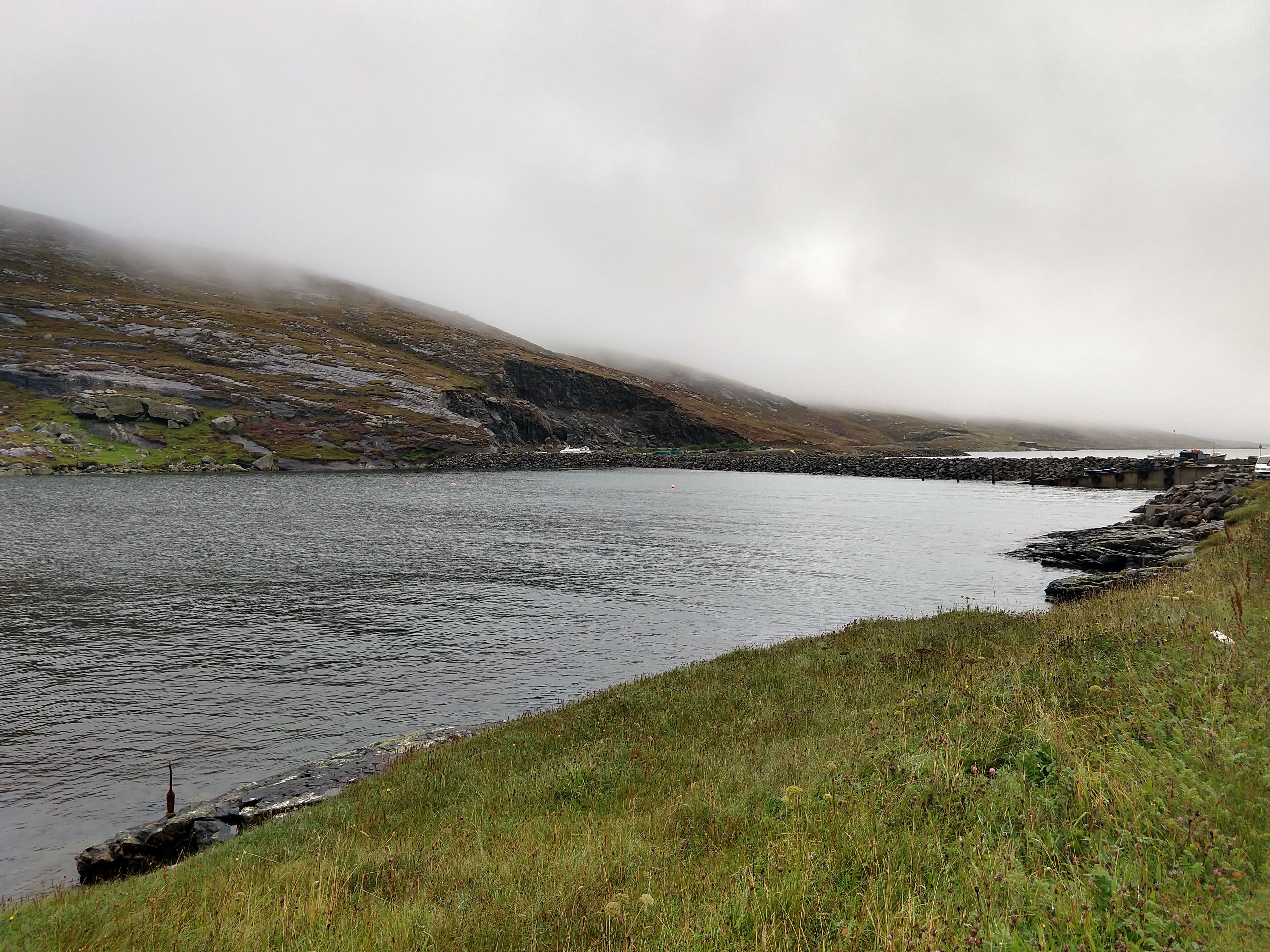 Go Back to the main Hebrides page here.